PSIM
Forecast:
PSIM (Physical Security Information Management) is the technology that allows you to manage multiple security systems - CCTV, Access Control, Alarm, Building Automation and Data Analysis - through a single interface.
It's a growth industry, with annual revenues estimated in 200/300 million with a forecast around 2 to $ 3 billion for 2020.
What really happened:
Its application has turned to large projects , as was to be expected. For example, in a solution for security and ambience monitoring at the Bank of Brazil, where the basic design calls for the integration of :
- CCTV system;
- Intrusion / fire system detection;
- Intrusion / fire system response;
- Access Control System;
- Building automation system.
Drones
Forecast:
At first they were very expensive, only used by the Army to spy on the enemy territory or to drop bombs.
Now that its price is very affordable, they are being used for entertainment and commercial purposes. Aerophotogrammetric survey (mapping sites), delivery of goods and even shooting weddings are some of the options.
But drones also have a large market in security to aerial surveillance of areas with difficult access.
The problem is that, moreover, they can also be used to spy companies and even terrorist attacks...
What really happened:
They are really becoming increasingly popular with several e-commerce companies considering their use in the delivery of orders but have not yet had a major evolution in security.
HD CCTV
Forecast:
HDcctv 1.0 format, which HD-SDI technology is based on, hasn't had much acceptance. Maybe for not doing a good marketing campaign, up costing the equivalent of IP cameras, having distance limitations and require good quality coaxial cables.
However, with the introduction of HDcctv 2.0, which formats HD-CVI, HD-TVI, HD-MDI and AHD are based on , IHS expects sales of HDcctv equipment pass the $ 500 million in 2014. This new format where the cameras cost is lower than that of IP cameras - just above the cost of analog cameras - allows you to send HD or Full HD video signals up to 500m away and also send control signals (a kind of Coaxitron®) per common RG59 cables or UTP cables, in the case of HD-MDI.
For this reason, it is believed that HDcctv 2.0 will compete in the market against IP cameras up to 2 Megapixels as pictures arrive at their destination with Full HD resolution, which means 1920x1080 pixels at 30fps, a frame rate difficult to be achieved on a IP based system without a good investment in cameras, switches and servers.
What really happened:
The HDcctv 2.0 really took off, taking market share of IP cameras up to 2 megapixels, as expected, and virtually eliminated from the market purely analog DVRs.
Video Analytics
Forecast:
When you have many cameras to monitor, it is difficult for operators to detect, only visually and in the middle of the normal movement of monitored sites, events which require some action to be taken. In addition, a study demonstrated that human concentration drops significantly after 20 minutes looking at a same location.
For this reason, softwares that include video analytics features are becoming increasingly popular. Detection of forgotten objects, license plate reading, facial recognition, people and vehicles counting are some of the functions where video analytics can help the operator to monitor images and identify events.
One of the latest trends is its application in marketing ​​. Using the cameras installed in a store for CCTV purposes, video analytics software can show which are the most visited spots and corridors where customers spend more time, helping the retailer to better position their products and even to change the layout of the store.
What really happened:
As expected , there have been more and more software that come with Video Analytics capabilities, but, as its cost is still high, still facing large applications .
Cloud Computing - VSaaS
Forecast:
Cloud computing is a technology where all the data is centralized in a data center and can be accessed by a Web browser. Equipment such as DVRs, NVRs and client software are no longer needed. To monitor and control their cameras, the user only needs to login to a website. Therefore cloud computing applied to the area of CCTV is also called VSaaS (Video Surveillance as a Service).
It is a rapidly growing area, but when Mark Snowden revealed that NSA was invading confidential data from companies and individuals, 88% of companies that were already decided to transfer your data to the clouds turned back and are rethinking how to join to this technology without compromising their data, probably through encryption and restriction of data access .
What really happened:
Cloud Computing is becoming increasingly popular, but we do not hear of many companies that decided to spend the recording of their surveillance system to the cloud.
Edge recording
Forecast:
Edge recording is a feature where the camera itself records and processes the images. Video analytics can also be done in at the camera and data resulting from motion detection can be stored locally and transmitted to the server only when an event is confirmed, which dramatically reduces bandwidth consumption and the risk of images being lost due to a connection failure. In some cameras there are USB connectors that can accept external HDs up to 1 Terabyte.
What really happened:
The trend that is forming now for IP cameras is that, beyond the edge recording, they are increasingly bringing VMS functions inward .
IP will pass analog CCTV?
Forecast:
A survey made by IMS Research has shown that analog cameras accounted for 87% of CCTV cameras sales in 2013. It's supposed that 80% of installed CCTV cameras are still analog.
The explanation for this is that CCTV market for small and medium customers are more sensitive to prices than professional market and typically use no more than 32 cameras per customer. So do not expect a significant transition from analog to IP video within the next five years.
What really happened:
Not only IP cameras failed to overcome analog systems as they are being virtually wiped out by HD analog systems.
Home Automation
Forecast:
If you sell a home automation that does not contemplate a security system, it's time to update it.
There is a trend in the market to integrate security systems in home automation systems, providing alarm function and video surveillance in the same software that controls lighting, audio and home appliances, which can also be accessed remotely by smart phones.
What really happened:
More and more automation companies are committed to integration with security systems.
Proof of this is that the SIA Brazil congress schedule for the next ISC Brazil is devoting a full day of lectures for the home automation business.
The death of DVR
Forecast: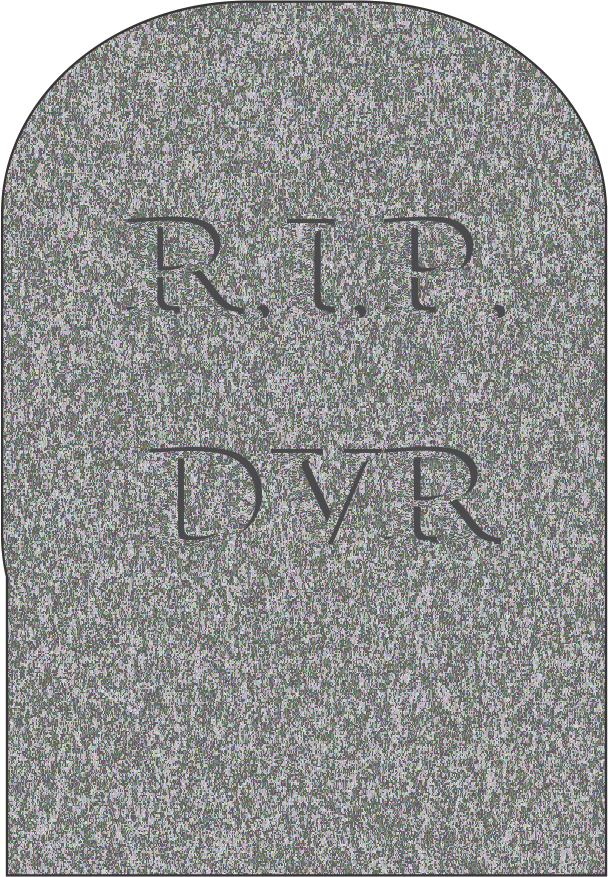 No. Not all of them. I'm referring only to those stand alone DVRs, standard 19" rack size, with at least 2 Us in height, which accept 4 or more hard drives, video output with loop-through for each entry, but that record in D1 resolution at maximum. Yes they are on borrowed time and are starting to be replaced by two strong competitors:
- Hybrid DVRs, which besides having analog inputs also accept IP cameras. For those who still have analog cameras and want to expand their system with the possibility to include cameras with resolution superior to D1 - IP Megapixel - these DVRs are the best option.
- The HD-CCTV DVRs (HD-SDI, HD-CVI, HD-TVI, etc.), that record in Full HD but with cameras connecting to them via coaxial cables.
But those simpler, cheaper, smaller DVRs, which accept up to 2 hard drives, with external power supply, some even already recording in 960H (HD1 resolution), will remain in the market longer, as they have their loyal market: residential, retail and small industries.
What really happened:
Acoording to my forecast, no one else is installing analog DVRs. Not even the cheapest ones.
However, analog/ IP hybrid DVRs, which were the first prediction, not revenge .
Which took over the market were the tri-hybrid DVR's, which can work with analog, IP or HD cameras.
Two new markets where it will be worth investing
Professional CCTV market is saturated for big customers with many major companies vying for just a few clients, forcing the search for new opportunities to be directed to the following markets:
SMB
Forecast:
SMB (Small and Medium Business) is one of them. They are markets that basically go for price and usually don't use more than 32 cameras. It's a market slice that has being supporting analog video and is proportionally much larger than big customers market .
What really happened:
This is the only market that has not suffered from the crisis.
In the visits I have made ​​to distributors through Brazilian territories to give lectures, I always have found full stores, selling a lot.
By three CCTV groups that I follow in WhatsApp, I realize that most of the facilities are in condominiums and small businesses whose demand is basically:
- DVRs and cameras of HD technology;
- Automation of gates;
- Access control;
- CCTV systems via radio ;
- Central monitoring services .
End users
Forecast:
The popularization of smart phone and cloud computing has made it got too easy remotely monitor images from an IP camera installed in your home. Show pictures of your home on your cell phone to a friend is the kind of news that will make him go crazy to have a system like yours.
Then will be worth investing in cheap and do-it yourself IP cameras, because consumers wants a system that he can install by himself without the need of hiring an installer.
Skip the professional market for the consumer means changing of highly customized products in small quantities for simple, easy to install and bulk products.
What really happened:
Indeed, more and more end users are willing to view images remotely on their smartphones.
What the prediction missed is that most are not willing to see IP camera images remotely, but the images from HD DVRs.
As the price of HD DVRs is very competitive, market is realizing that is more worthwhile to install a HD DVR with 4 or more cameras than an IP camera .
Fish-eye cameras – 360°
Forecast:
A large growth in popularity is expected for 360° cameras in the years to come, including the home security market.
What really happened:
More manufacturers began to offer 360° cameras, but that did not make them become more popular.
Perhaps his greatest price or the need for more robust software and hardware to view images without much delay were the main obstacles .
Another obstacle may have been the low resolution of the resulting images , which only makes these type of cameras worthwhile from 10 Megapixel resolution.
I had already predicted and calculated this loss of resolution in this article: Fish-eye cameras
Crowd-sourced video
Forecast:
At Boston Marathon bomb attack, to identify the suspects, police used hundreds of images recorded by cell phones from people who were attending the event. This is what is called crowd-sourced video, where images originate from recordings made by ordinary people in cameras and cell phones.
What really happened:
Increasingly everybody is recording or photographing everything that happens. That is, a chance to do something publicly without being filmed is dwindling .
.
Thermal cameras
Forecast:
Still not cheap, but they are being increasingly used, which is making its cost falling down. In the security area, they can see movement of vehicles and people in thickets, forests, at night, in fog, etc. Depending on the application, its cost can be easily justified.
What really happened:
Its use increased timidly, because its cost is still high.
Complete solutions
Forecast:
As more systems are being based on networked applications, product suppliers cannot keep selling just products, they have to spend to offer complete solutions to meet the complex needs of systems based on IP technology.
Therefore, manufacturers and distributors must invest in the field of network technology, because integrators are going to require complete solutions, not just products.
This has caused great difficulties for companies importing IP products from Asia, as these suppliers are usually only interested in selling, without any kind of support on projects or at the facility. As a result, large global manufacturers are becoming the preferred integrators in projects based on IP technology, as they are better able to offer a complete solution .
What really happened:
Probably it was this lack of support in the cheapest options that caused the market to focus even more on analog HD solutions, making solutions with IP cameras remain focused on major customers and major brands.